CRM, Books, Projects, Social, and more
I offer consulting, configuration, and implementation services for the entire Zoho Suite. This can range from a simple CRM set-up to implementing the full Zoho One Suite.
With decades of experience in the construction industry and the low voltage industry, I come to the project with a working knowledge of what needs to be done. Meaning you don't have to bring me up to speed.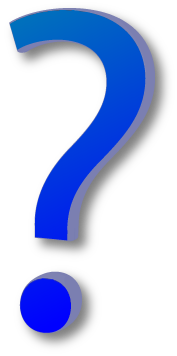 What is Zoho and What Can You Do With It?
Zoho is a cloud based software that can become a simple place for all of your company's information. Zoho started in 1999 and have over 45 million users worldwide. Some of the modules include:
CRM - Customer Relationship Management. If you don't have a CRM, you really need one to manage your sales process and have all the customer's information in one spot. A recent client turned on Zoho CRM just because every time a salesperson would leave, the customer information was lost.
Marketing Automation - Building marketing campaigns that handle emailing, social media, and website activity so that a Lead can be taken on an automated journey to becoming a sale ready prospect.
Project Management - Scheduling, task lists, mile stones, Gantt Charts, Bug tracking, and document storage all in one place. Imagine being in the field and having full access to the entire project on a mobile phone, including all the emails from everyone.
Help Desk - We all need a clean way to track service and support. and it needs to be related to the Customer.
HR & Recruiting - Hiring and tracking employee details/benefits is always a challenge. Zoho has modules just for this.
Payroll & Time Cards - A Mobile app for Time Cards that rolls into Payroll and can be connected to Accounting.
Expense Reports - Another cool mobile app that can create expense reports with pictures of the receipts that rolls up to a supervisor for approval and then straight into accounting.
Accounting - A full featured accounting program with inventory management and recurring invoices. Subscription management is also available. And, Accounting can be integrated with CRM, allowing the Sales Team to see sales history and run reports WITHOUT being in accounting.
Vault - A secure and encrypted password storage tool. If you deal with technology for your clients, then you will need a secure way to store access credentials for their systems.
WorkDrive - Every User gets 1TB of storage that is on the cloud and their local computers.
What doesn't Zoho do? There are some industry specific tools for design, proposals, and engineering that are pretty hard to beat. Some of them are working on an API into Zoho. For the time being, a proposal would need to be exported and imported into Zoho to have all that data without re-entry. This is not a huge challenge as the export/import would only happen once the sale is made.
I have only listed 12 of the 40 apps. The beauty of Zoho is you can start with one module and expand to more without any loss of data. The ultimate solution is Zoho One

What is Zoho One?
Zoho has had a collection of stand alone apps for many years. A few years ago, Zoho unified the apps in Zoho One and allowing all the apps to be integrated into one business platform for your entire company. A Lead can be converted in an Account and it is also connected to Accounting (Zoho Books). Projects can be created an managed for an Account. Marketing Automation integrates with CRM so that all your Lead and Contacts can be reached in bulk via email and social media.
See all the details from Zoho.
Services I Provide
The key to success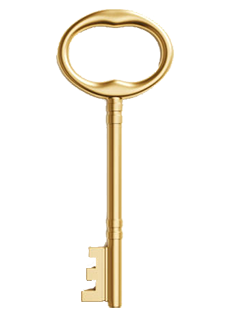 My team can handle everything related to Zoho. We can even handle the migration from QuickBooks to Zoho Books. Don't be afraid to ask for something that isn't listed below.
CRM Initial Setup - Company configuration, customization to meet your needs, data collection from all your current databases, import data, email template configuration, training, support.
Accounting Migration - Export data from QuickBooks, revisit and clean-up the Chart of Accounts, clean-up data, configure Zoho Books, import data, training, support.
Clean-up - My team is highly skilled at cleaning up data, removing duplicates, exporting/deleting and saving erroneous data, adding needed fields and applying data, and creating email templates.
Sales Management - Create reports, sales workflows, and analytics that will help you stay on top of the sales process
Project Management - Configure Projects in Zoho One, build project templates, training, support
Marketing Automation - Build a journey for a lead that takes them from social media exposure, to your website, to form completion that is augmented with drip email based on their actions. Send bulk emails directly from Zoho using your CRM list (no more export/import to a third party).
Every project is going to be a custom quote. I need to understand what you have and where you need to be. As part of my process, I produce a Customer Requirements Document at a high level to clearly define what needs to be accomplished. I can also produce a detailed Customer Requirements Doc and a roadmap to implementation with a budget as part of a consulting agreement.
Contact me and let's get started on simplifying your data.