My area of expertise is the high-end residential design/build community in Southern California, but I couldn't turn down a recent opportunity to work on an automotive accessories project.
The scope of this project was to build a new website that leapfrogged over competitors in the industry, prompted fresh business development, and supported the sales effort. The message had to convey quality as opposed to quantity.  On the technical side, requirements included: a content management system (CMS) that the client could regularly update and easily control; a responsive design for all device types and sizes; Search Engine Optimized (SEO); dual back-ups; and security.

Strauss Haus Enterprises
Strauss Haus Enterprises is an automotive accessories solutions company. On the surface, this company looks like an independent Manufacturer's Representative firm, and to a certain degree that description fits.  But on deeper analysis, Strauss Haus goes well beyond typical representation by heavily supporting all elements of each accessory project on both sides of the equation.
The process begins by pairing the appropriate accessory partner with Original Equipment Manufacturers (OEM) like Hyundai, Kia, Mazda, Subaru, and Toyota to name a few.  From a clean sheet of paper to product design, validation, launch, full implementation, and support throughout the vehicle life cycle -- Strauss Haus works closely with all parties to ensure overall success is achieved.  As you may imagine, the sales cycle is long and customer relationships are crucial for business development.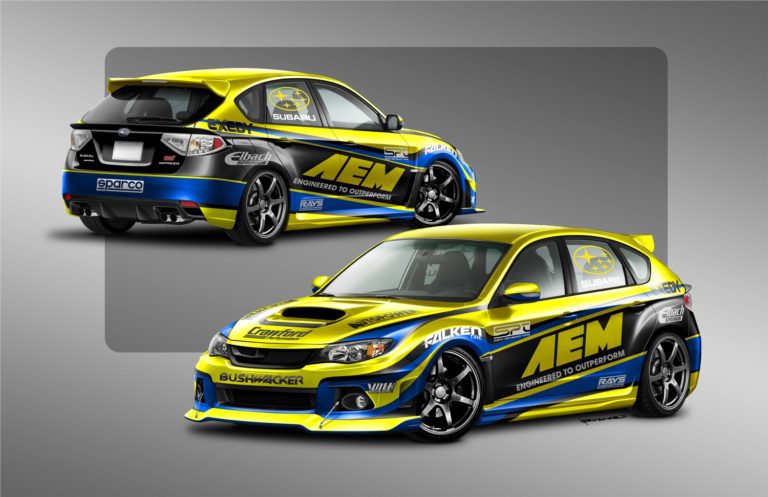 Passion
The Strauss Haus niche is all about high performance automotive accessories that improve the vehicle ownership experience.  Restyling.  Protection.  Driving dynamics.  Visual impact.  Here's an excerpt from the "About" page on their site:
"Strauss Haus Enterprises is passionate about delivering superior driving experiences. Our obsession with the thrill of driving fun, captivating cars began early in life...and we carry that energetic spirit into our daily business.
Most new cars on the market today are pretty impressive, right off the factory floor. But let's face it, we enthusiasts are immediately searching for ways to put our signature on that new ride. To make it uniquely our own. True performance modifications, appearance improvements, sensible protection products -- these all add value to the individual driving and ownership experience. Truth be told, Strauss Haus enjoys a special sense of accomplishment by facilitating meaningful accessory upgrades."
Goals
Targets for this project were two distinct client groups:
 Accessory Manufacturing Partners:  Attract and retain high quality Manufacturing Partners capable of delivering high performance automotive accessories suitable for marketing as Genuine OEM products and to be installed in the OEM assembly or dealership environments.
OEM / Vehicle Manufacturers:

Establish Strauss Haus as the "Go-To" company for performance accessory solutions.
Reinforce Strauss Haus' capability and professionalism, deepening confidence that Strauss Haus will help facilitate their successful projects.
The OEM automotive segment has a complex set of purchasing criteria which is heavily influenced by engineering, safety requirements, compliance to governmental regulations, risk reduction, shareholder value, consumer experience, and many other variables unique to the industry.  Given the high stakes and OEM aversion to risk, an important part of the sales process is the positive influence that may be gained from existing relationships within the OEM community based on previous successes.  While this may seem like a simple referral process, those intra-company and inter-company recommendations carry exceptionally high value in this environment.  We quickly identified how the website would likely be used in the pivotal sales referral food chain and planned accordingly.
The site had to:
Emanate professionalism
Instill confidence
Exude passion around the delivery of a great driving / vehicle ownership experience
Demonstrate integrated OEM-level solutions, not bolt-on aftermarket parts
Promote Strauss Haus as a critical member of the team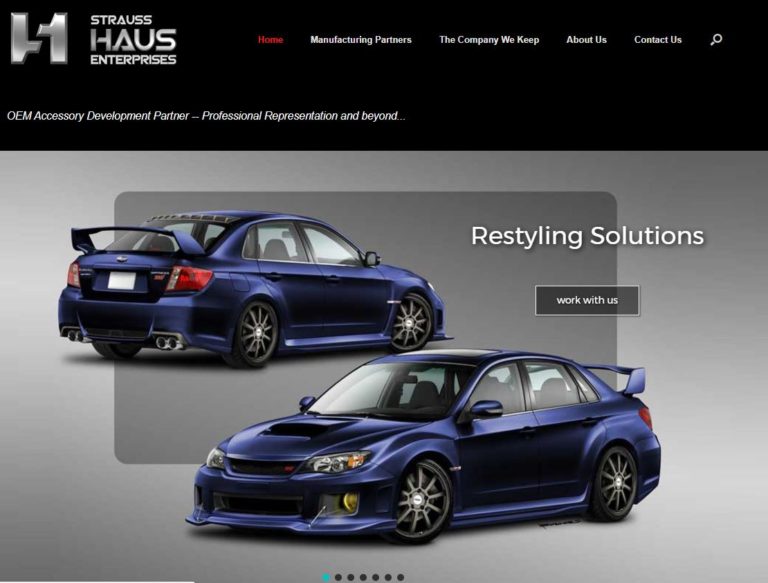 Solutions
Big compelling images and brand association with strong colors and clean copy make this site a home run.  We built the home page to demonstrate performance and professionalism with solid brand association right out of the gate. The story builds with an abundance of powerful performance vehicle images displaying Strauss Haus' capabilities, ultimately drilling down to share the details of how they deliver.
We built this site on WordPress with heavy involvement from the client.  Some clients prefer not to see the back end of the site, and I am happy to handle the entire process.  In this case, Strauss Haus wanted to be fully capable of executing future updates and minor edits, while creating and controlling all the copy. WordPress was the right solution and it works great.
I have truly enjoyed learning a new industry and building a great solution for Strauss Haus Enterprises.
Visit the site and see how cool their work is.